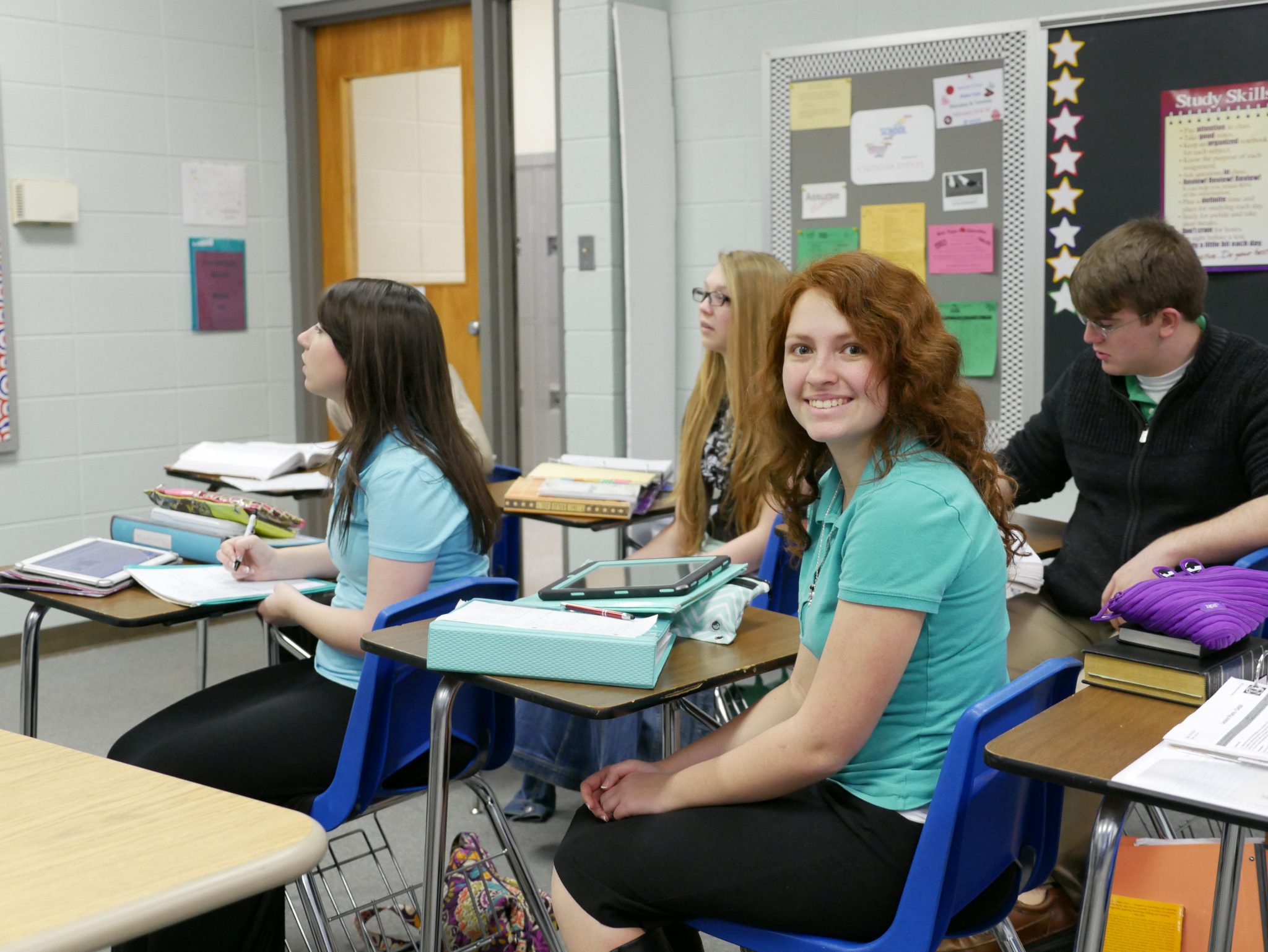 Tabernacle Christian High School
Students in the Junior and Senior High School are prepared for college and beyond through a challenging, Christ-centered curriculum. Our program provides a strong foundation in math, science, history, and English. Additional areas of study are available in computers, foreign language, music, speech, pre-calculus, physics, etc.
We desire that students develop not only their intellectual skills, but also a steadfast and mature faith in Jesus Christ. Our chapel services and Bible classes are designed to train and stimulate the spiritual growth of these young students.
Additional Programs:
-Fine Arts--Academy of Arts, choir, drama, speech, art
-Athletics--conference competition in volleyball and basketball for boys; volleyball for girls
-Yearbook Staff
-Student Government
Find out more about the additional programs
More detailed information about our curriculum, tuition, dress code, extra-curricular activities, and other various information can be found here.
The future of Tabernacle Christian School is certainly bright. Enrollment continues to grow and our academic program continues to expand. Everyone is welcome to visit our campus and speak with the administration, faculty, or staff. An introductory packet which includes a handbook and further information can be sent upon your request. To obtain the packet, please fill out our Request Form or call the school at 864.269.2760. TCS is a member of the American Association of Christian Schools (AACS) and the South Carolina Association of Christian Schools (SCACS).
If you would like to contact the school, send us an email. You may also call us at 864.269.2760 or write us at:
Tabernacle Christian School
3931 White Horse Road
Greenville, SC 29611-5546